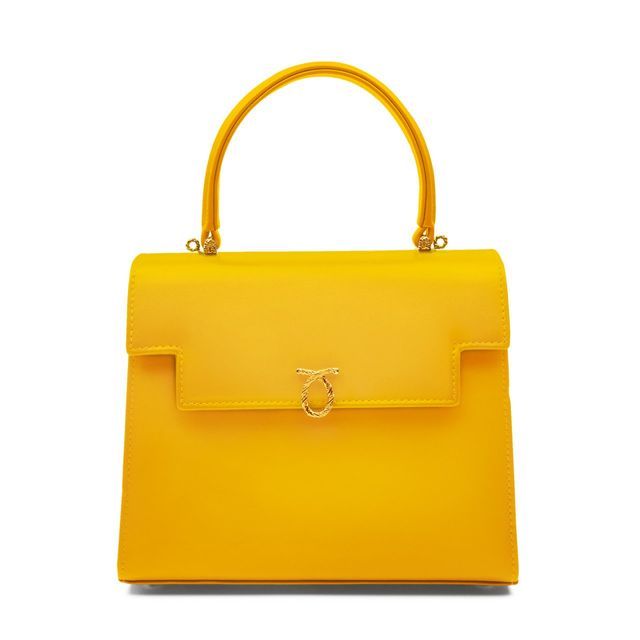 The Traviata is a top handle handbag crafted in Launer's finest leather.
£2,090.00
New orders shall be delivered from January 2023. More information here.
Product description
Features and size
Share this product
Carry sunshine on your arm, with the classic Traviata in bold chrome yellow.

The bright finish will cast light on any gathering, accenting the handbag's distinctive lines and fine calf leather. Each item is handmade to order using our fine traditional craftsmanship.

When you buy a Traviata handbag you are in investing in a design from our Legacy Collection, representing styles that were created more than 30 years ago.

Transcending time and looking every bit as stylish and contemporary as a bag of modern proportions should. The Traviata is an iconic bag - a style favoured by HM The Queen. With its structured silhouette, fine tuned proportions and signature twisted rope emblem, this beautifully hand crafted design is a true investment piece.