Breast pocket credit card wallet
Customised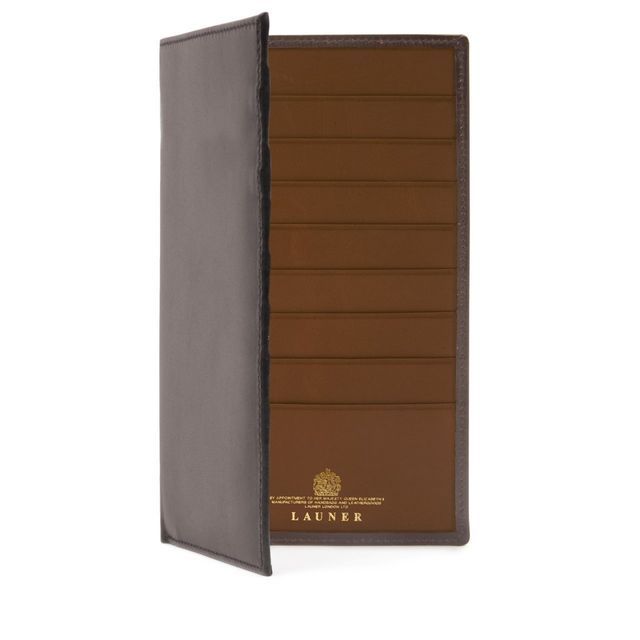 Launer are renowned for traditional classics such as this business wallet.
£300.00
New orders shall be delivered from January 2023. More information here.
Product description
Features and size
Share this product
By re-styling this business wallet in fine brown bridle leather and tan calf interior, Launer again creates a new approach for the leather enthusiast.

Launer's world-renowned quality in the selection and fashioning of materials is especially apparent in the turned-edge craftsmanship with this specially treated leather.

This breast pocket wallet has space for eight credit cards and two sections for notes. It is designed to fold as flat as possible and slide easily into the inside jacket pocket.

Rolled gold plated corners and embossed initials are available as optional extras.