Gloria
Ebony Black / Scarlet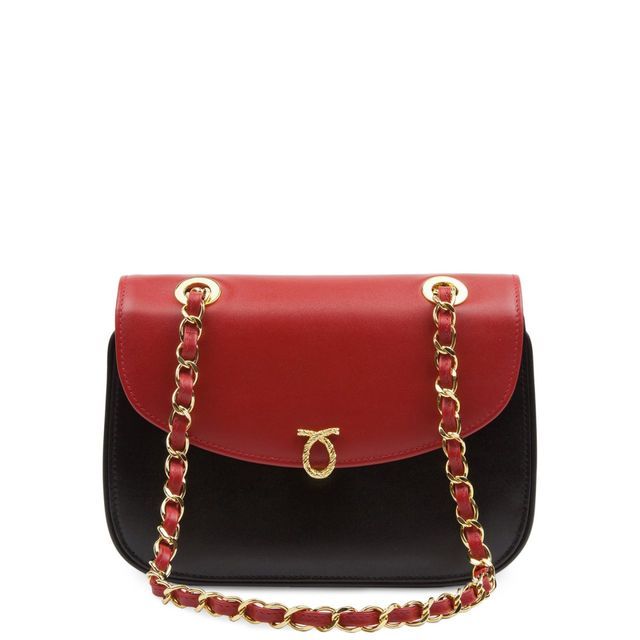 A curvaceous model that is both elegant and commodious with a spirited contemporary twist finished with statement double chain straps entwined with leather for a brilliant colour pop.
New handbag orders shall be delivered from February 2023. More information here.
Product description
Features and size
Share this product
An elegant and commodious chain handbag with a contemporary twist, that can be carried over the shoulder or by hand.

Crafted from our finest calf leather.

Each item is handmade to order using our fine traditional craftsmanship.


The Launer leather is available in a wide range of colours.