Viola
Ebony Black / Tangerine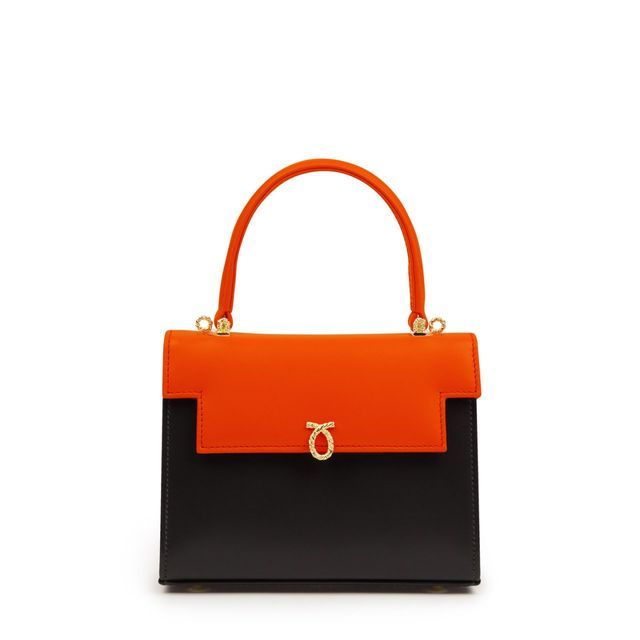 Mini Traviata-style handbag.
£1,430.00
New orders shall be delivered from January 2023. More information here.
Product description
Features and size
Share this product
This mini Traviata-style handbag with an exquisite small lock will take a smartphone.

Combined with the outstanding quality of Launer's fine calf leather and soft suede interior, this is a handbag which can dominate any room.

Each item is handmade to order using our fine traditional craftsmanship.