Eight credit card wallet
Customised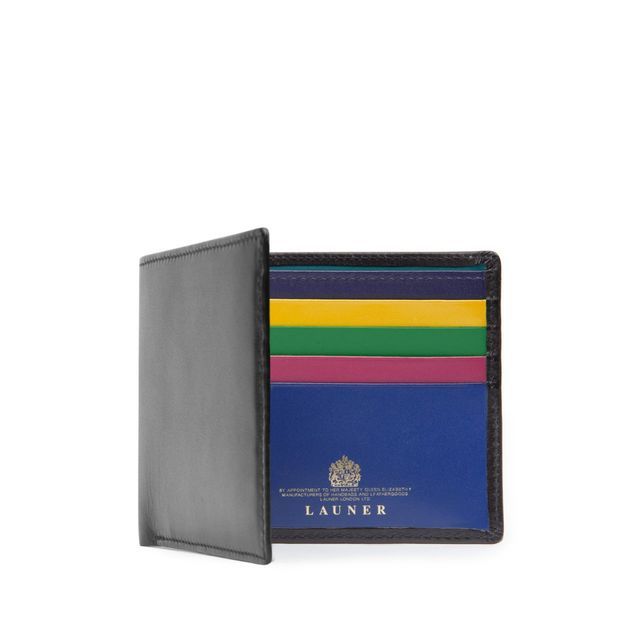 Black Calf with multi-cloured calf interior.
£255.00
New orders shall be delivered from January 2023. More information here.
Product description
Features and size
Share this product
This magnificently crafted sheer black exterior conceals a bold but beautifully balanced multi-coloured interior.

This contrast between professional poise and vibrant inner character makes for a supremely desirable item.

Every edge of this fine calf leather wallet has been turned by hand to create a perfect Launer finish.

Rolled gold plated corners and embossed initials are available as optional extras.