Eight credit card wallet
Ebony Black / Bone White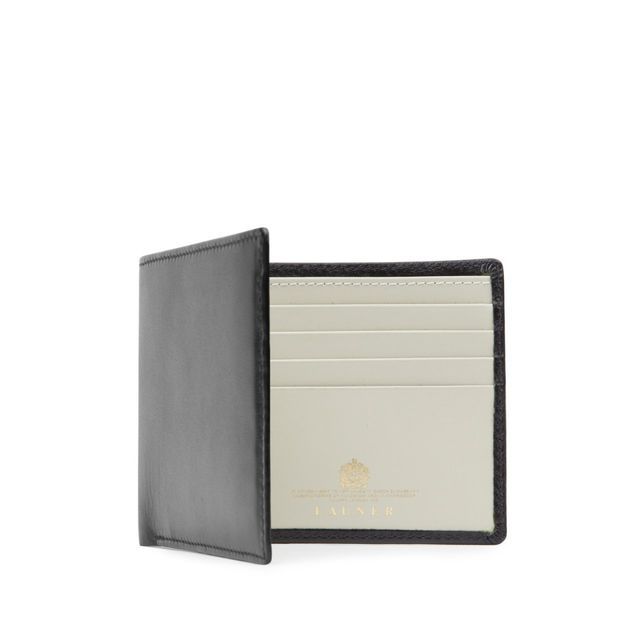 Credit card wallet crafted in luxurious soft calf leather.
£255.00
Product description
Features and size
Share this product
The classic traditions of Launer are beautifully intimated by this monochrome colour combination.

While comfortably carrying eight credit cards and offering two sections for notes, the wallet still folds thin in the pocket, offering convenience, style and craftsmanship in one perfect package.

Alternative contrast colours are available at no additional cost. Choose from the swatch below.

Rolled gold plated corners and embossed initials are available as optional extras.