Eight credit card wallet
Customised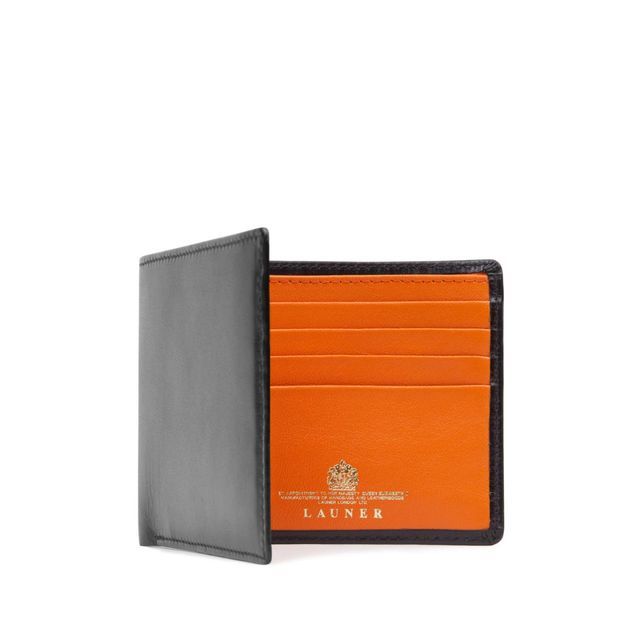 Distinctive black and orange leather wallet with eight credit card pocket.
£255.00
New orders shall be delivered from January 2023. More information here.
Product description
Features and size
Share this product
Selecting a contrasting interior colour from our extensive range brings an entirely different quality to Launer's classic billfold wallet.

Comfortably carrying eight credit cards and offering two sections for notes, the item still folds thin in the pocket, offering convenience, style and craftsmanship in one perfect package.

Both exterior and interior are traditionally crafted from Launer's finest soft calf leather, providing a distinctive, lightweight velvety touch and suppleness.

Rolled gold plated corners and embossed initials are available as optional extras.